40 Years Only for Headsets
Shenzhen Letton Ditital Technology Co., Limited comes from the Ou's Enterprises, since 1982, a large family of manufacturing, material, IC develop & trading, brand companies, all about headset.
History of Ou's Enterprises
In 1982, Mr. Ou began to work in an famous Japanese headset manufacturer in Guangzhou.
In 2001, Ou's Enterprises began to start his own headset manufacturer, and Ou's began to become the first batch of private headset manufacturers in China.
In 2005, Built first 50,000 sqm industrial park.in Shatian, Dongguan
In 2011, Developed and manufactured the first gaming headset on the market. In 2011, Build Second 50,000 sqm industrial park in Shatian, Dongguan.
In 2015,Build first 20,000 sqm Industrial park in Pinghu, Shenzhen.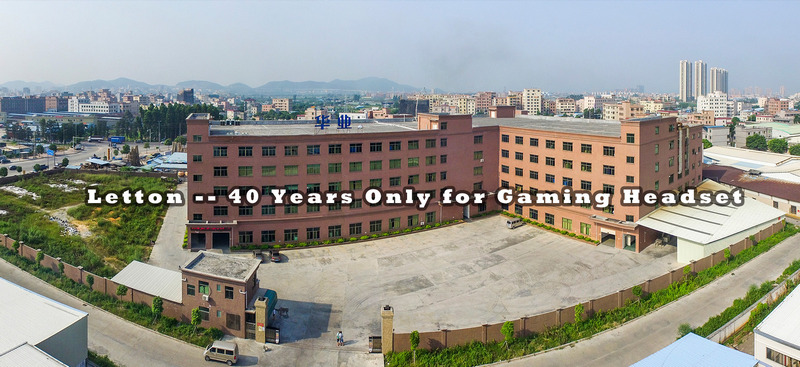 Today, Ou's Enterprises owned two major industrial parks, in Shatian & Shipai, Dongguan, and Pinghu Industrial Park, Shenzhen, with a total of more than 100,000 square meters of self-owned factory properties, and have multiple office properties in Shenzhen and Dongguan with more than 10,000 square meters. Shenzhen Carnival E-commerce Co., Ltd., Shenzhen Yingwei Tongda Trading Co., Ltd., Shenzhen Berhill E-commerce Co., Ltd. and dozens of enterprises.
Ou's has the entire industrial chain of the headset industry, with a total annual output of millions of earphones and a total production value of hundreds of millions. It also designs and develops various earphones, and acts as an agent for earphone related chips, electronic materials and various raw materials.
Shenzhen Letton Digital Technology Co., Ltd. takes "Providing Super Sounds Enjoyment for the Gamer" as its mission. Every year we launch dozens of self-designed headsets, totally we have hundreds of headset related patents. We are committed to providing cooler headphones, better quality and better service to customers at home and abroad.
There is no best, only better. The progress is endless, let us become better together!